KAIMAHI
Waikohu Melbourne
Front of house at START YS/ New Applications
START - Whana tū
Tūhoe moumou kai, moumou tāonga, moumou tangata ki te pō.
Ko Taiarahia te Maunga
Ko Ohinemataroa te Awa
Ko Mātaatua te Waka
Ko Māhurehure te Hapū
Ko Rewarewa te Marae
Ko Kuramihirangi te Whare Tipuna
He uri ahau nō Ngai Tuhoe ki Ruatoki.
Ko Maia Ariki rāua ko Harlow Te Awawaiora āku kuru pounamu.
Ko Waikohu Melbourne ahau.
Kia Ora koutou,
I have been at START Youth Service since the beginning of March 2020 and will most likely be your first point of contact when calling or visiting the team at START.
My job is to help young people who wish to apply for the Youth Payment or Young Parent Payment and guide them through the process as smoothly and easily as I can.
I'll share one of my favourite whakatauki (Māori proverbs) which I grew up with and value;
Whāia te iti kahurangi ki te tūohu koe me he maunga teitei
Seek the treasure you value most dearly, if you bow your head, let it be to a lofty mountain
Basically aim high for what is truly valuable, and the underlying message is to be persistent and don't let obstacles stop you from reaching your goal.
Here at START we want to help and support you to reach your goals
Sandra Carroll

HWC Administrator/ Youth Worker
Kia ora!
I have been a staff member at the Highbury Whanau Centre since 2002. Having started as a volunteer, I secured a position as a Youth Worker in the Alternative Education programme in 2003 and have worked alongside young people in that role since then. I hold a qualification in Youth Work, and have extensive training in Adolescent Brain Development, AOD education, Sexual Health and Administration.
I am the HWC Administrator, and I run Reception as the 'Hub of HDUB'.
I am dedicated to supporting young people through the difficulties they may face by helping them to reach their potential. I LOVE my job!
Julene Duerksen-Kapao
Bachelor of Communication
Grad Dip Education
Head of Teaching and Learning, Te Hiringa Alternative Education


Kia ora! I joined the fantastic team at HWC in May 2018. I have worked in youth development, secondary education and doing life alongside young people since 2001. Although I grew up in California, USA my heart is firmly grounded in Aotearoa, specifically the Manawatu. I believe rangatahi should have meaningful learning pathways positive relationships, new experiences and the opportunity for second chances in environments of growth.
"I've learned that people will forget what you said, people will forget what you did, but people will never forget how you made them feel." - Maya Angelou
Corey Woon
Te Hiringa Alternative Education Youth Worker
HWC
Tēnā tātou katoa
Talofa lava
Malo lelei
Ko Ruapehu te Maunga
Ko Aotea me Kurahaupo ngā waka
Tīehutia te wai ko Whangaehu
Ko Ngāti Apa o ngā Wairiki te iwi
Ko Rangiwhakaturia te hapu
Ko Whangaehu te marae
Ko Corey Woon tōku ingoa
Since 2013 I have been working as a youth worker, primarily working alongside youth in Alternative Education and encouraging them through being an active role model within the programme. Prior to taking on this role, I worked as a teacher aide at Takaro School and also studied part time at Te Wānanga o Aotearoa, gaining my Level 4 Certificate in Social Services. I have also had an extensive coaching career spanning many different clubs from Under 6 grade through to Senior A rugby, and through these roles I gained valuable knowledge from working with people of all races, ages, genders and abilities.
To say I am passionate about working with young people is far too cliché. What we do well as a team, and individually, is build relationships with our rangatahi. Our rangatahi are always at the center of all our planning and we each try to build lasting relationships and create lifelong memories with our students. It's those memories from their experiences at Te Hiringa that keep our ex-students, coming back through our doors to touch base years after moving on. When that happens, we've done our mahi.
Mauri ora
Renee Tongs
Bachelor of Arts. Grad dip teaching (Secondary)
START - Whana tū Youth Case Worker

Tēnā koutou katoa
No te whenua o Kotarania oku tupuna
I te taha o tōku Karani Mā
Ko Tararua te maunga
Ko Manawatū te Awa
No Papaioea ahau
Ko Bree rāua ko Corban taku tamariki
Ka nui te mihi ki a koutou
Tēnā koutou, tēnā koutou, tēnā tātou katoa,
Tēnā koutou, I joined the team in August 2020. I am a Youth Case Worker have a background in social work, education and working for MSD. I am passionate about working with youth in a supportive and holistic manner. I grew up in the Palmerston North area and am looking forward to supporting Rangatahi in their goals and aspirations
Poipoia te kakano kia puawai,
Nuture the seed and it will blossom

Anjali Naran-Butler
HWC Services Manager

Kia ora!
I've been lucky enough to work at the Highbury Whanau Centre for over 20 years now. Trained as a Teacher, I began my journey with HWC as the Alternative Education Coordinator, and now work with an amazing and talented bunch of people across several teams and disciplines. I'm proud to say that we are passionately committed to providing opportunities for young people to positively develop and grow alongside whanau and community. #Heart. Wairua. Commitment.
Ehara taku toa it te toa takitahi, engari he toa takitini.
Our achievements don't come from ourselves alone, but from the strength of the collective.
Kat Maxwell
W.A.R. Youth Development Coordinator
Ko Taiarahia toku maunga
Ko Ohinemataroa toku awa
Ko Mataatua toku waka
Ko Tuhoe toku iwi
Ko Te Rewarewa toku Marae
Ko Mahurehure toku hapu
Ko Te Oti raua ko Waioira oku tipuna wahine
Ko Heni Ani Karena toku mama
Ko Kateraina Maxwell toku ingoa
I am Kat and as of January 2021 I hold the position of W.A.R. Youth Development Coordinator which entails a 12 week program designed for 16 to 20 year olds, the emphasis being to prepare them for work with the outcome of securing employment.
Work readiness, Attitude, Reliability.
I have a Civil Construction background having worked for the Palmerston North City Council for 14 years where I coordinated the Concrete Maintenance Program for the city, supervising my teams and local contractors. I also spent two
Morgan Emery
Te Hiringa Alternative Education Youth Worker
HWC
Kia ora,
Ko Tainui toku Waka
Ko Ruapehu me Pekapeka oku maunga
Ko Rangitikei me Te Waituna oku Awa
Ko Ngati Raukawa toku Iwi
Ko Ngati Manomano toku Hapu
Ko Taumata O te Ra toku Marae
Ko Manomano toku Whare Tupuna
Ko Makuini Kereama raua ko Wharepereki Tane oku Kaumatua
Ko Parewahawaha Tane raua ko Rawiri Emery oku maatua
Ko Caryn toku hoa rangatira
Ko Zinzan raua ko Bubbles oku tamaiti
Ko Morgan Emery ahau
I am a passionate Youth Development practitioner, and have worked as a Youth Worker in our Education team since 2009. I have a background in elite sport and passionately believe the values that underpin successful sporting engagement are transferable to the classroom and to life in general. I have extensive training in Adolescent Brain Development, AOD education, Mentoring and Leadership, and currently hold a Black Belt in Brazilian Jiu Jitsu.
Jenine Scoon

HWC Transition Worker

E toru oire roto toku iwi
Ko Titikaveka, Ngatangiia, e Matavera
Te ingoa kapiti no te oire ko Takitumu
Ko Irirangi te Maunga
E ko Avana te Ava
Toku pirianga ia Autitaki e Mangaia, Kuki Arani
Kuki Arani Whakatauki
Te maata I taau ka Oranga ko te
Maata rai ia I taau ka rauka
(The more you give the more you receive)
Kia Orana
My name is Jenine Scoon, the new Transition Worker working for Highbury Whānau Centre.
I am of Cook-Island/Samoan descent, have three grown sons and live in Highbury, Palmerston North. I have over 20 years work experience helping people reach their potential, particularly in the employment and training area.
My role covers everything from getting a young person "work ready", to having a chat to see how things are, helping our young people to become self-sufficient, confident and independent.
Terry Clune

Youth Justice Mentor
HWC
Tēnā koutou.
Ko Taupiri te Maunga
Ko Waikato te Awa
Ko Tainui te Waka
Ko Te Kauri tōku Marae
Ko Tainui tōku Iwi
Ko Ngāti Whawhakia toku hapu
Ko Terry tōku ingoa

I have been a part of this team since 2009. I am a part of the Social Services team at HWC working with Young people, Whanau and other professionals throughout the community.
I also have a background in Personal Training, Coaching and hold qualifications in Youth Work and Personal fitness Training.
I work closely with Oranga Tamariki and Police Youth Aid to support young people within the Youth Justice arena. I assist young people to set goals with a future focus within Educational and Training placements, and improving on managing emotions and behaviours that reduce offending thinking and behaviour.
Kiria Tangaroa

HWC Community Youth Worker
Tēnā koutou.
Ko Patangata te Maunga
Ko Wharekahika te Awa
Ko Horouta te Waka
Ko Ngāti Porou te Iwi
Ko Hinemaurea te Marae
I te taha o tōku papa, he uri ahau no ngā Kuki Airani
Ko Kiria tōku ingoa
I started my Youth Worker journey in October 2016 here at the Highbury Whānau Centre, and have a background of working with children in the local community; supporting them to achieve in the classroom as well as in the sports arena. I quickly adapted to use my coaching and mentoring skills with teens as well as children.
I work alongside whānau, schools and agencies to support the well being of children and young people. As a Youth Worker and Mentor, I promote connectivity in the community and provide advocacy and support to assist young people to overcome adversity and make positive healthy choices for their future.
I am currently undertaking Youth Work study, and have recently been developing my skills in the social work arena.
I'm keen to help develop young people!
Kelly Mavor
Bachelor of Social Work
Registered Social Worker
START - Whana tū Team Manager

Tēnā koutou, I began my journey with START Youth Service as a Youth Case Worker at the end of 2018 when I finished my Social Work degree at Massey University. I am forever grateful for the opportunity to work with our rangatahi and learn about what their dreams and aspirations are. The most rewarding part of my job is empowering rangatahi to realise their potential, and walking alongside them to achieve their goals.
He aroha whakatō, he aroha puta mai.
If kindness is sown, then kindness you shall receive.
Arohia Durie-Kora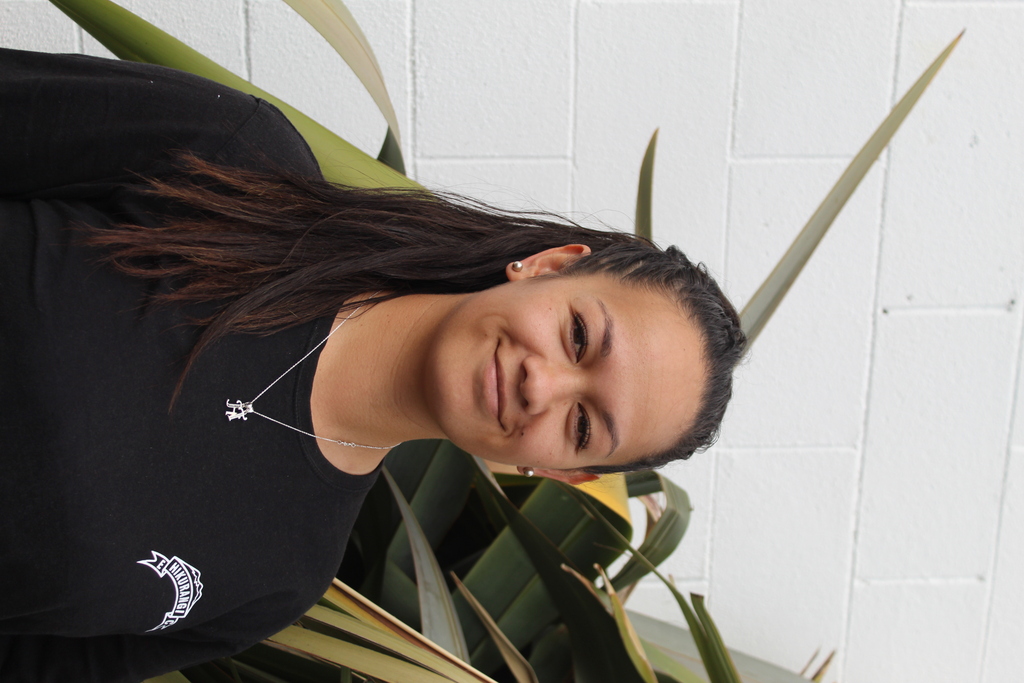 START WHANAU TŪ
YOUTH CASE WORKER
Nekeneke mai ki Ruahine maunga ki nga tihi taumata e tū ake nei,
Piki ake ki te rangi, tere atu ki te ao, he ao he ao, he Aorangi ē.
Takahia atu rā ngā tapuwae o Mātangi Waewae Hopara, ko te nohoanga tērā o taku rahi o Tahuriwakanui, o Ngāti Kauwhata.
Tū mai Maniaihu, tū mai Aorangi, Ka rere Oroua, ka rere Ōtoko.
Ki tōku taha Rangitāne,
Tini whetu ki te rangi, ko ngā uri o Rangitāne ki te whenua.
Ka rere ngā wai ki te pūtahi o Manawatu me Oroua,
Rere ka tika ki te ākau, ka tae ki Rangiotu.
E noho atu rā te iwi kainga, ko Te Rangitepaia.
Ko Te Rangimarie te whare, Ko Hoani Meihana te tūpuna.
He hononga anō hoki tāku ki Ngāti Porou, Te Whakatōhea, Rongowhakaata me Ngāi Tahu.
Tēnā koutou,
I'm the newest addition to the START whānau, becoming a part of this team and awesome kaupapa in February 2021.
For the last 11 years I've been working in Kōhanga/Puna Reo and am extremely excited to have been given the opportunity to now work with our rangatahi and be in the position to be able to walk alongside them to achieve all that they strive for.
Papa Leota

HWC ENGAGE worker
Talofa lava, Kia Orana!

My name is Papa Leota and I currently work at the Highbury Whānau Centre (HWC) as the Engage worker, but worked for HWC for around 10 years previously as a Youth worker.
My soul desire has always been to provide all-round support to rangatahi (young people) within our community. My Engage role is to provide rangatahi the best opportunity to access a meaningful secondary education. I walk alongside them in their journey and to keep them engaged in education and other pro-social activities. I work with families and key school staff members to give the students the best opportunity to transition and remain within their schools. My strengths are the ability to form and maintain strong trusting relationships with young people, and to promote personal growth as they strive to achieve their goals.
Alicia Moxon

Registered Psychologist
Team Leader – Specialist Youth & Community Services
HWC
Kia ora,
I have been working with young people for 20 years and have been a part of the HWC team since 2012. I love the work, it's my passion! I've mostly worked for NGO's in the community and am highly committed to providing professional, flexible and tailored to supports to young people and equally importantly, to their families.
I work with people between 7 and 24 years of age and it's free to access. I provide assessments and treatment for mental health issues like anxiety, depression, trauma, anger management, self-harm or substance abuse. I really believe every kid matters, every kid is equally important and deserving of feeling better, feeling they have worth, have hope and a future, of feeling 'normal', that they can do this!
We are building therapeutic platforms for young people to feel safe and heard, and return to in times of distress, fear or upheaval. That, well, that's my main reason for loving community.
Ko te ahurei o te tamaiti arahia o tātou mahi
Let the uniqueness of the child guide our work.
Jodie Matenga-Philips

W.A.I.O.R.A Community Development Coordinator
HWC
Bachelor of Teaching (ECE)
Ko Remutaka me Tuhirangi ōku maunga.
Ko Ruamahanga te awa.
Hoe ana te waka tāpu o Tākitimu.
Ko Ōnoke te moana.
Ko Kohunui te marae.
Ko Ngāti Tukoko me Rākaiwhakairi ngā hapu.
Mā te hurhuru te manu ka rere, ka ora ai te iwi o Ngāti Kahungunu ki Wairarapa Moana.
Tēnā koutou,
I joined the Highbury Whānau Centre in October 2020 as The W.A.I.O.R.A Community Development Coordinator.
I have lived in Highbury for 22 years with my husband and our two awesome tamariki. I'm step-mum to two wonderful young wāhine who whakapapa to Muaupoko and Nan to two gorgeous mokopuna.
My background is in Early Childhood Education which has evolved over the years to Adult Education and Community Development.
Ko te pae tawhiti, whāia kia tata,
Ko te pae tata, whakamaua kia tina.
Michael Rongo
HWC Transition Worker
Youth Transition to Independent Adulthood
Ko Kapakapanui me Whitireia ngā maunga,
Ko Raukawa te moana, Ko Waikanae te awa,
Ko Kurahaupo me Tainui ōku waka,
Ko Whakarongotai me Takapuwahia ōku whare Tīpuna,
Ko Te Atiawa me Ngati Toarangatira ōku Iwi,
Tēnā koutou,
I was fortunate enough to join the team in July 2019. I am a Youth Transitions Worker which means I support rangatahi in achieving Independence in the adult world. I have a strong passion for helping people along their journey and have a talent of bringing out the best in people with a large focus on positivity.
Ahakoa he iti whetū ki runga ki te rangi nui pōkēkēao ūhia kia ngaro, e kore e ngaro.
Even though the stars shining in the nights sky might be obscured by a passing cloud, they will never be obliterated!
Kavindhya Dasanayake
Bachelor of Business Administration
START Whana tū - Youth Case Worker
Ayubowan!
My passion has always been to support people and now I'm happy to work with young people in New Zealand. I started my Career as a Youth Worker in 2018.
I like to interact with people and this is a huge opportunity for me to work as a Youth Worker at Start Youth Service. We are a multi-cultured and goal oriented team that always give fullest support for our young people. Our Team's goal is to change these young people's lives for a better future because they are the future leaders in our World.
Isabella Bestberg
START Whana tū - Youth Caseworker
Kia Ora,
I've been a part of this organisation since February 2019! I'm currently working as a Youth Case Worker at START & aspire to be a young role model for the rangatahi in our community. We aim to create an inclusive environment & help youth to give them the tools & support they need to succeed.
"Everybody is a genius. But if you judge a fish by its ability to climb a tree, it will live its whole life believing its stupid" –Albert Einstein
Rawi Katene
Youth Worker

Tēnā Koutou, My name is Rawi Katene I have been involved with Touch Rugby in the Highbury Community for many years supporting my partner and our children who have gone on to represent Manawatū and New Zealand . I am currently studying at Massey University doing a bachelor of Social Work. My passion is to work within the community supporting our youth and our most vulnerable whanau. I am fortunate to have the opportunity to do this while I study. I am now mentoring youth on the engage program at the Highbury Whanau Centre advocating for our youth, whanau and schools here in the Manawatu. The team at the Highbury Whanau Centre are an amazing group of people who have been supportive from day one.
Sharon Waples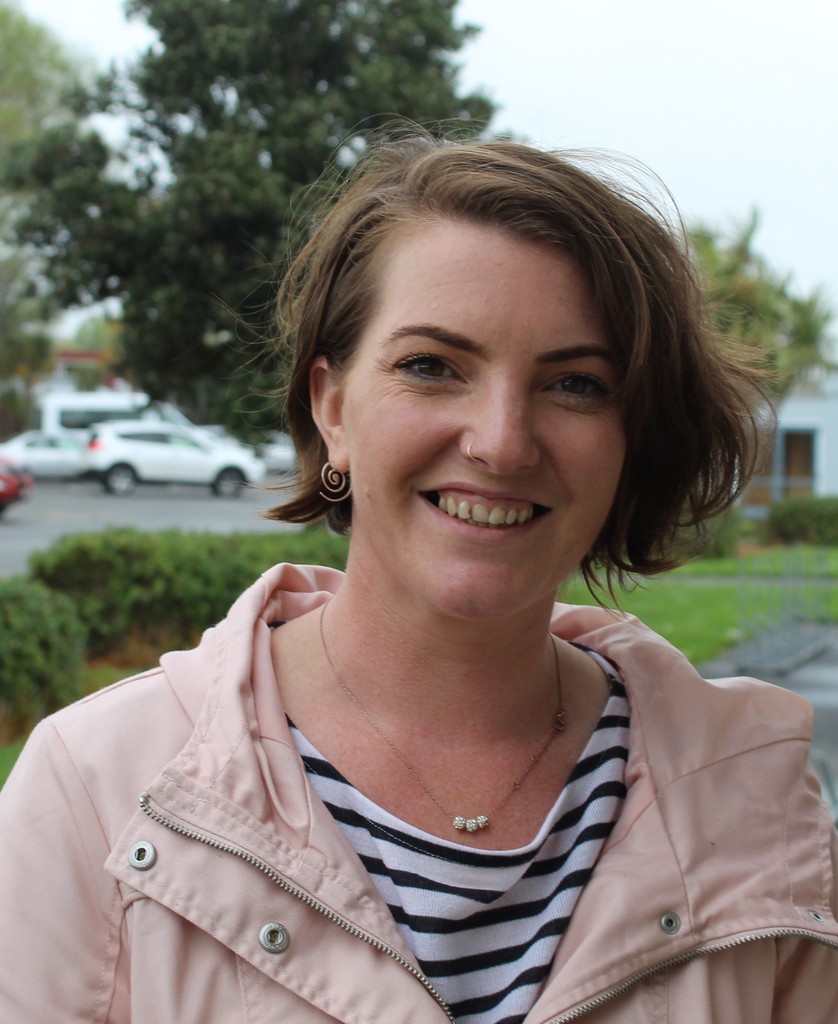 Programme Facilitator/ Counsellor
Bachelor of Counselling
Certificate in Youth Work
Tena koutou
I am excited to have joined HWC as part of the Specialist Youth, Community & Whānau services team. I grew up in the bottom of the South Island, and over the last 10 years have worked with youth from the Bay of Plenty, to Central Otago and Southland. This has included providing support through counselling and youth work.
I am incredibly passionate about rangatahi having a safe space to feel heard and empowered to discover and recognise strengths, and navigate life challenges. I work with 8-24 year olds to support with difficulties including, self-harm, trauma, grief and loss, anxiety and depression. I also work alongside schools, agencies, and the community to be responsive to current need.
I am thrilled to be a part of an organisation that is committed to the support and positive development of our rangatahi in a holistic whānau and community inclusive environment.
Vanessa Graham
Youth Worker
Ko Ruahine te Maunga
Ko Oroua te Awa
Ko Tainui te Waka
Ko Kai Iwi pa o Kauwhata te Marae
Ko Ko Ngāti Kauwhata te Iwi
Kia Ora Koutou,
I have been a part of the Highbury Whānau Centre since I was a 14 year old student. Years later, I joined the professional team as a Youth worker, which set my Mauri in the direction of Rangatahi social services and led to my current study of Bicultural Social work. I love my role as an H.W.C. Youth Worker in the youth justice context as it allows me to give back, positively impact the lives of Rangatahi, and grow as a future Social Worker for my community.
Ko te ahurei o te tamaiti arahia ō tātou mahi,
Let the uniqueness of the child guide our work.
Reweti Arapere

Master of Maori Visual Art
Youth Transition Worker
Ko Ngāti Tūwharetoa,
Ko Ngāti Raukawa ki te Tonga
Ko Ngāti Porou ōku iwi.
Ko Tongariro te maunga,
Ko Rangitīkei te awa.
Ko ngā marae o Te Reureu te ahi tū tata,
He ahi kaa mai te Rawhiti, he pahii tangata.
Ko Ngati Pikiahu-Waewae te hapu.
My passion is working with rangatahi. I have been working as a Residential Youth worker for the last decade and have just recently moved to working in the HWC youth transition. I have been practicing Maori Visual Art both nationally and internationally for the last 18 years. My passion is seeing rangatahi reach their potential. I am a first generation Kura Kaupapa Kid that enjoys a good wananga to discover new connections or be a mediator between the past, present and future regarding Te Reo Maori and customs. I was born and grew up in Welcome Bay Tauranga Moana around Tangaroa(ocean god) then returned to boarding school Fielding.
Kei tua o te awemapara, he puaotanga hōu.(beyond tomorrow breaks a new dawn).
Rosa Downer
Registered Social Worker
Transtion Worker
Tānā tātau katoa
Ko Ruapehu te maunga
Ko Wanganui te awa
Ko Aotea te waka
Ko Te Puke raua ko Paraweka ngā marae
Ko Ngāti Rangi raua ko Ngāti Uanuku ngā hapū
Ko Te Ati Haunui -a- Pāpārangi te iwi
Ko Rosa Downer tōku ingoa
Kia ora koutou, I am the newest member to the Transition Team, working for Highbury Whanau Centre. I was born and raised here in Palmerston North. I am a registered Social Worker and I have had 7 years experience working within our community. I enjoy working alongside our rangatahi by supporting them to make positive choices as they transition into independance, how ever that may look.
'HE TAONGA TE MOKOPUNA, KIA WHĀNGAIA, KIA TIPU, KIA REA'
'A child is a treasure, to be hnurtured, to grow, to flourish'
Ngā mihi,
Haimona Hekenui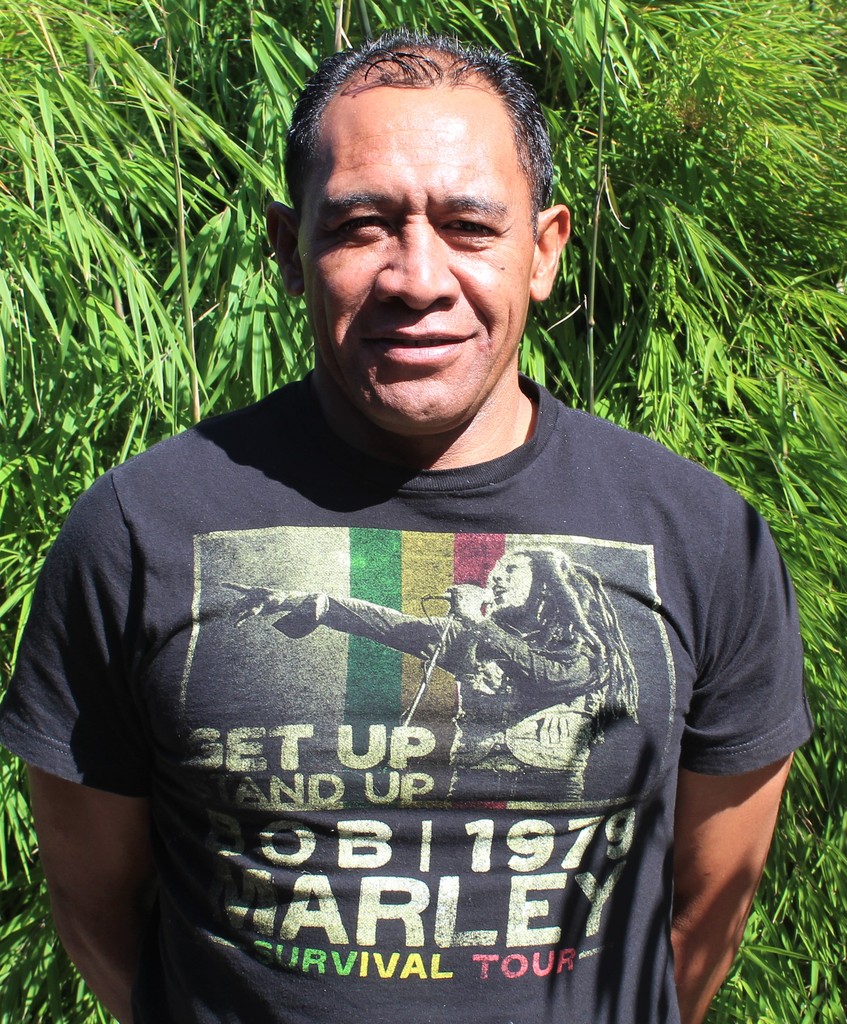 W.A.R Youth Worker
Tēnā Tātou Katoa
Ko Aorangi te Maunga
Ko Moawhango te awa
Ko te Arawa te waka
Ko Ngāti Tama whiti raua
Ko te Tūwharetoa te iwi
Ko Tamatea Pokai Whenua te tangata
Ko Opaea te marae
No Taihape ahau .
Ko Haimona (Sam) Hekenui tōku ingoa

I have joined the Highbury Whanau Centre team in January 2021 as a
Youth Development Worker for the WAR Program. I am of Maori decent.
I played Rugby and Rugby League in the district I have 20+years in the Transport and Civil construction industries.
I am keen to use my skills and experience to help our Rangatahi to achieve their goals.
Shailah Anderson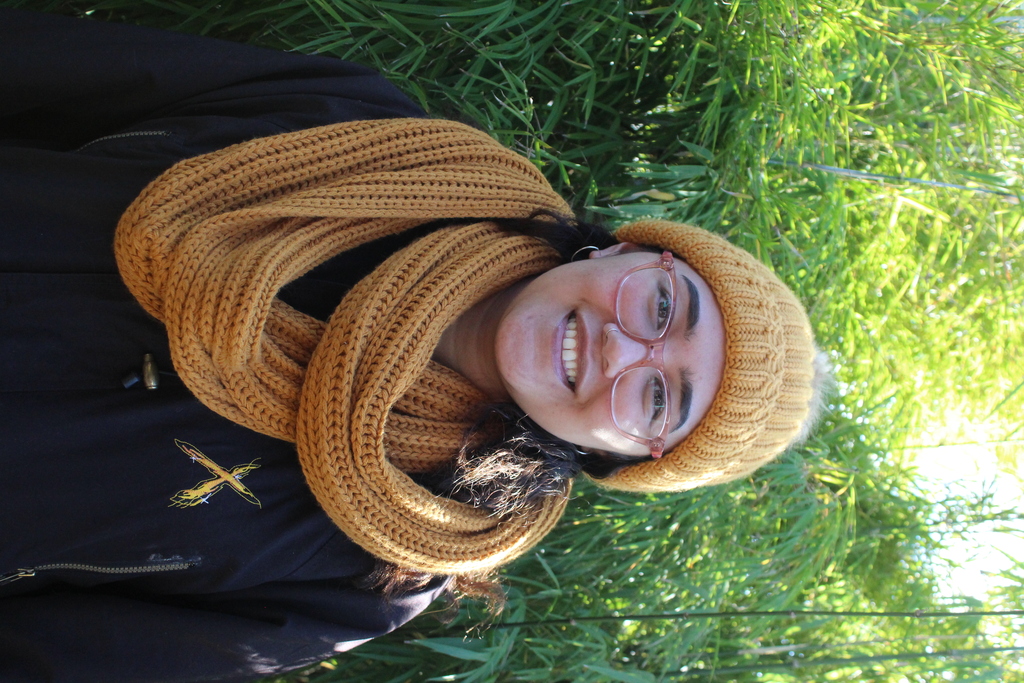 HWC – KAITŪTOHU
COMPLIANCE OFFICER
Ko Ōtātara, Hikurangi me Heipipi ngā maunga
Ko Tūtaekurī te awa
Ko Whanganui a Orotū te taiwhenua
Ko Ngai Tatara toku hapū
Ko Tangoio toku marae
Ko Takitimu toku waka
Ko Ngāti Kahugnunu toku iwi
Kia ora e te whānau
I have been weaving in and out with both START Whana Tū and Highbury Whānau Centre since 2019. I have had the privilege to wear many different hats within the organisation. Starting as a student on placement, to policy writing, to now supporting the organisation as a compliance officer.
I have a BA in Psychology with Massey University, a Diploma in Māoritanga with Victoria University and soon to complete my Masters of Social Work Applied with Otago University. My drive to pursue my studies is fueled by my passion and desire to serve my community and innovate creative ways to enable my people to heal, flourish and thrive.
"When you're in a dark place, you sometimes tend to think you've been buried. Perhaps you have been planted. Bloom"
Jakaia Williams
Events and Communications Coordinator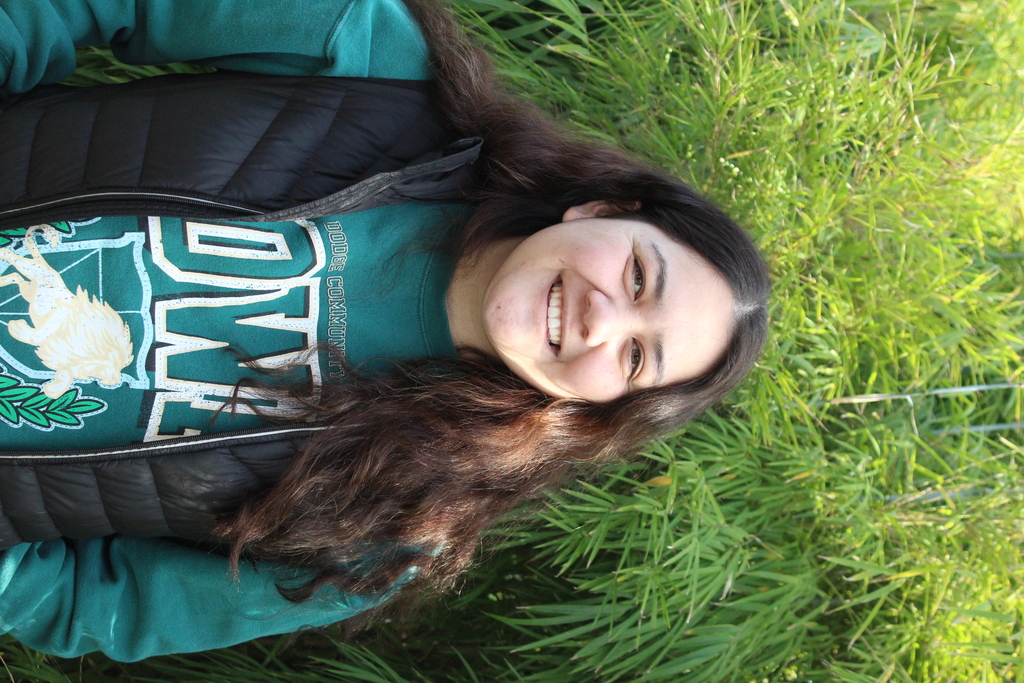 Ko Ruapehu te maunga
Ko Manawatū te awa
Ko Tainui te waka
Ko Ngāti Raukawa te marae
Ko Ngāti Raukawa te iwi
Ko Jakaia Williams tōku ingoa
Tēnā koutou, I recently joined the team in April 2021. I am the Junior Youth Touch Coordinator and organise events and manage communications for the organisation. I was born and raised in Palmerston North and wouldn't change it for the world. Touch has been a big part of my life for the past 6 years, with my siblings playing for both school and at representative level and my parents both coaching. I have also been helping with the Secondary School module on Tuesdays and the JYT touch module on Fridays. Lastly I been lucky enough to work with Touch NZ for the past 3 years on the tournament team and work the national tournaments each year. I look forward to the upcoming JYT season.

"Just Play, Have Fun, Enjoy the game!" – Michael Jordan
Peter Butler

Kaihautū
Executive Manager

Ko Tongariro te Maunga
Ko Taupō Nui-a-Tia te Moana
Ko Te Heu Heu te Tangata
Ki te taha o tōku nei Māmā; Ko Ngāti Hine me Ngāti Waewae ōna Hapū
Ki te taha o tōku nei Pāpā; Ko Ngāti Whitikaupeka, Ngāti Tamakōpiri me Ngāti Tūrangitukua ōna Hapū… Nō te Iwi ō Ngāti Tūwharetoa āhau
Kei ētahi atu peka whakapapa ka hono e au… Ara, nō Ngāti Kauwhata, Ngāti Paoa me Ngai Tai hoki.
I also host, Welsh ancestry….
Being brought up in the urban Māori environment of Highbury in Palmerston North, at a time when urban drift was at its peak, has empowered a strong connection to our community. My close knit whānau suffered the loss kuia & koroua at a time of change and instability (1970s – 1980's) and so, too, lost much of the whānau mātauranga of Te Ao Māori. In my adult years, I have strived to regain that knowledge and share this with my hāpori and whānau.
I have been involved within Youth and Community Development for the past 26 years and currently fulfil the Kaihautū role of the Highbury Whānau Centre; a unique organisation, seeded from the aspirations of the breakthrough document "Pūao te Ata tū" and born from the desire of urban whānau to support their children. Passionately representing my community, we utilise our kaupapa, kaimahi and whānau alike to be creative and committed in the pursuit of equitable opportunities for our youth to develop, grow and thrive… within our forever evolving world.
We draw from the strength and legacy of our Tīpuna to constantly strive in the face of adversity, and the understanding of the need to 'adapt or die'.